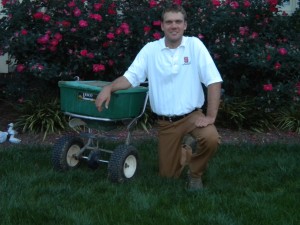 Marcus Belote has over 10 years experience in the Turf industry. He was first introduced to the industry by his father who owns a successful Lawn Maintenance business in the Raleigh/Cary area.
With his extensive knowledge from personal experience and North Carolina State University, he has founded Turf Experts, LLC, a lawn care company which specializes in lawn fertilization programs, pest control treatments, fungicide applications, and turf renovations.
Marcus graduated from North Carolina State University with a degree in Turf Grass Management and Ornamental Landscape Technology.